Kinavic Leadership Acceleration Welcomes Stephanie Anderson as Managing Director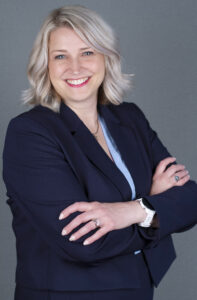 Kinavic Leadership Acceleration, a leadership acceleration and advisory firm focused on maximizing the potential of executive talent, today announced the addition of Stephanie Anderson as Managing Director.
As a consulting industry veteran and recent client of Kinavic, Stephanie brings deep consulting expertise combined with a passion for helping consulting leaders reach their full potential. At Kinavic, she will advise clients and develop new offerings that drive value for the future.
In her 24 years at Accenture, Stephanie spent most of her career as a consultant, delivering transformative programs across industries and around the globe, as well as serving as the global lead for customer strategy offering development. Most recently, she focused on talent strategy and development for Accenture, fostering a strengths-based culture designed to invest in the growth of senior leaders and teams.
"We are honored to bring Stephanie on as a Managing Director at Kinavic as we position ourselves for rapid growth through the second half of 2023 and beyond," said Angela Navarro, CEO on Kinavic Leadership Acceleration. "Her uniquely relevant experience supporting senior leaders as a consultant, executive advisor and program leader means she has stood in the shoes of the clients and executives we serve. Adding Stephanie to our team is an investment in our growth and an investment in the clients we serve."
"As a client of Kinavic, I saw first-hand the tremendous value our leaders received from strategic advisory services combined with the data and science of the Verity Leadership Assessment™", said Anderson. "I have always had a passion for helping people unlock their potential, recognize their strengths and acknowledge their vulnerabilities. At Kinavic, I'm excited to combine all my favorite things into a role where I can build new programs and custom solutions that drive real impact and value for our clients."
About Kinavic Leadership Acceleration
Kinavic Leadership Acceleration is a leadership acceleration and advisory firm focused on maximizing the potential of executive talent. We bring together science and data with deep leadership understanding to drive growth and performance improvements that you can actually measure.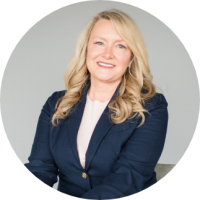 Angela Navarro
Angela has dedicated her entire career to accelerating performance – of leaders, clients, and firms. She has a true passion for maximizing the potential of executive talent to drive measurable improvements, including greater return on human capital investments, sustainable practice growth, and increased diversity.