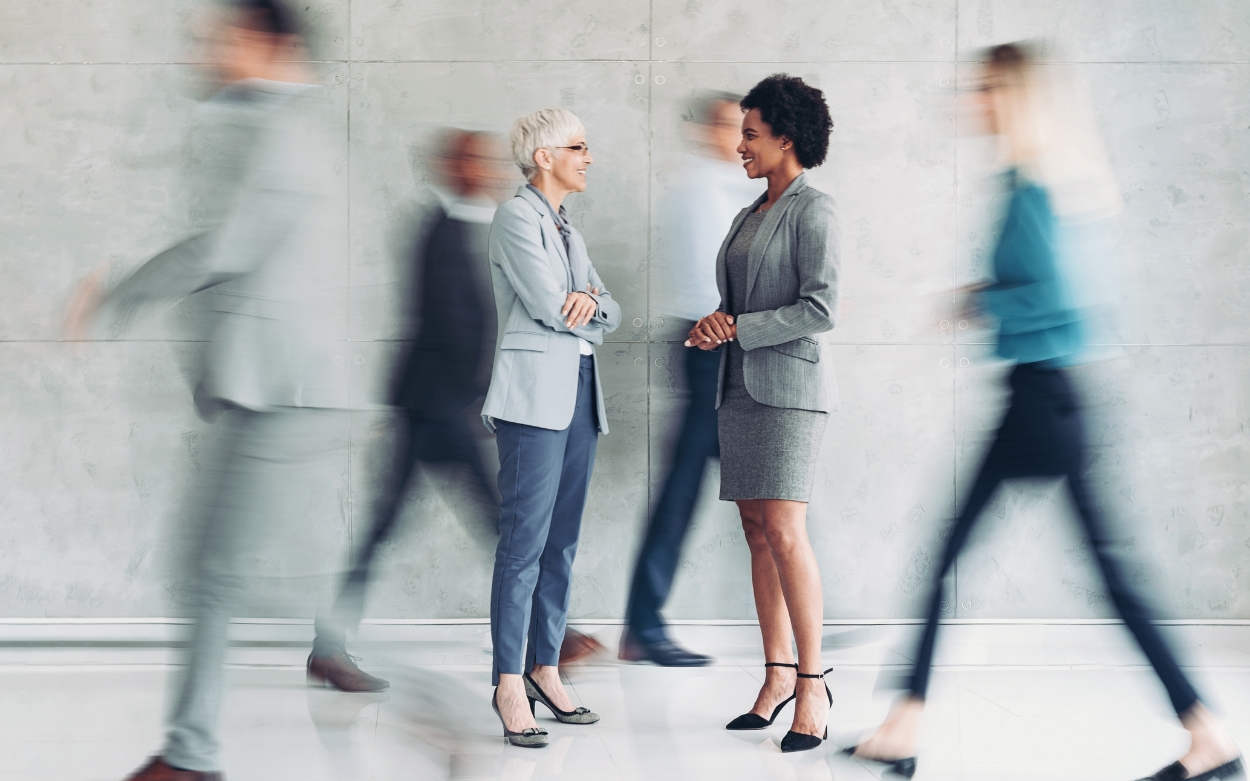 Three Talent Strategies for Measurable and Sustainable Diversity Improvements
Everyone is scrambling to hire more diverse talent.  
Amidst that scramble, the most common complaint I hear is that there just isn't enough of the right talent to go around.   
Right, wrong, or somewhere in between, this kind of zero-sum thinking gets us nowhere.  
A more helpful way of looking at the problem (and because I also believe it's largely true) is that there is indeed plenty of talent out there—in all shapes, sizes, colors, orientations, and more.  
We've just been doing a really bad job of cultivating the conditions necessary to identify, develop, and nurture the diverse talent that we are seeking.  
I wish I could tell you there was an easy button to achieving diversity and inclusion goals. But like any problem that is long in the making, creating sustainable diversity improvements will take plenty of time and effort.
In the meantime, here's where I suggest you start.
1. Widen your aperture for talent.
At a granular level, management consulting success requires: 
Strategic, analytical, and solutions-focused thinking

Emotional intelligence

Sound judgment and decision making

Leadership, confidence, and executive presence

Building followership, and thereby increasing engagement
Yet many firms focus their hiring criteria on convenient proxies—Ivy League degrees, participation in handpicked memberships, and project portfolios from Fortune 100 clients—rather than evaluating a candidate's underlying motivators and strengths.  
The problem is that these credentials are also often the vestiges of bias that have been institutionalized within our systems and processes for finding and evaluating talent. As a result, promising talent from historically underrepresented groups is often passed over.
We must rethink the talent profile to deemphasize gate-keeping credentials in favor of the skills that are truly essential to management consulting success. 
Education and experience are important. But not as much as we would like to think. And especially when they serve as a barrier to having a talent roster that is truly inclusive and representative of true diversity.
2. Protect your investment in talent.
Demonstrating a commitment to diversity, equity, and inclusion requires a lot more than simply hiring more diverse talent. You have to also build a culture and environment that makes that diverse talent want to stay. 
This requires firms to better tailor the onboarding and ramping up process to ensure that new talent gets the support they need to thrive in their new role. We use the term "performance acceleration" to describe this process. 
Performance acceleration is not a one-size-fits-all strategy. It requires a bespoke approach uniquely customized to your talent and your organization.  
That plan should start by answering key questions like: 
What does the professional DNA of diverse talent really look like?  

How is that DNA different from traditional talent benchmarks? 

How can we appreciate these differences to validate and uncover the opportunities and challenges that will help diverse talent to connect in a meaningful way, thereby increasing engagement and success? 

How can we meaningfully support new, diverse talent by bridging specific gaps in their skills and capabilities?

How can we transform our firm to cultivate the conditions that nurture diverse mindsets?

How will we measure success? 
As we increase our aperture for talent, onboarding practices must change to stay in step with the increasingly wide range of what talent looks like, needs, and expects.
3. Provide equitable development opportunities.
Women in the U.S. have been earning bachelor's degrees at a pace that far exceeds their male counterparts for over three decades. But of the S&P 500 companies, only 30 have a female CEO. That breaks down to a mere 6% representation by women in positions of top corporate leadership. 
And while 29 of these companies demonstrate 60% or greater women and minority representation on their boards, no companies in the Fortune 500 are representative of the demographics of the United States, with the benchmarks of 50% women, 13% African American/Black, 18% Hispanic/Latino(a), and 6% Asian/Pacific Islander per the most recent (July 2019) United States Census Bureau, "Population Estimates Quick Facts." 
The pathway from college degree to executive leadership is paved with many intermediary steps—mentorships and sponsorships, stretch assignments, and leadership development opportunities.  
However, historically marginalized groups typically don't have the same access and exposure to these opportunities. 
To counter this shortcoming, and its disastrous effects on the diversity of our talent pipeline, firms must be more intentional about cultivating leadership talent throughout their leadership journeys.  
Especially talent that looks different from the current leadership profile. 
This requires a growth mindset and openness to transformation. For example, we should stop our search to find a "culture fit," and instead determine how diverse talent can make a culture contribution to the future state.
Are you ready to make your DE&I ambitions a reality?
Embracing change and actively investing in the diversity and potential of individuals and teams can seem like an impossible feat. But it doesn't have to be.
As companies everywhere widen apertures and remove outdated standardized and referential talent lenses, previously underrepresented minority talent will rise to the top. The onus is then on all of us to design the right resources and support systems that create meaningful pathways into leadership management.
With the right tools and a trusted partner, you can leverage the power of diversity to fuel growth and level the playing field for talent of all colors, cultures, ages, orientations, and more.
Kinavic Leadership Acceleration is ready to help. Let us show you how.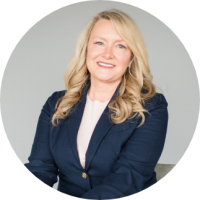 Angela Navarro
Angela has dedicated her entire career to accelerating performance – of leaders, clients, and firms. She has a true passion for maximizing the potential of executive talent to drive measurable improvements, including greater return on human capital investments, sustainable practice growth, and increased diversity.